Had an idea for a short story, wanted to go ahead and capture the vibe in words on the page and loaded them onto my story-writing blog… still need to do the hard work of outlining, character bios, etc… but it's a start. Definitely curious to hear any feedback on your initial impressions!
Ben_Scared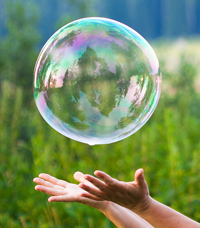 "You are lowborn and will never amount to anything!"
The words stung worse than the lash that sometimes crossed Justyn's back, a demoralizing combination of truth and fear.  Truth that, yes, he was born the lowest of the low, the son of a barmaid so wedded to her cups she couldn't keep a job for more than a few days at a time.  And the fear that, yes, his dreams of escaping this hellhole were no more real than the nightmares that plagued his sleep.
The bitch who tormented him was beautifully christened Guinevie Goode, but in the orphanage she was called Cold Crone behind her back.  Pretty is as pretty does, they say, and there was nothing pretty about Cold Crone's visage or disposition.  While she was hard on all the children in her tender care, she always saved an extra helping of harsh for Justyn.  Likely because…
View original post 1,789 more words